Community Sponsors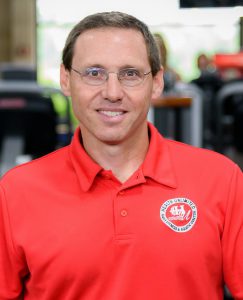 Health Unlimited has been a part of the Mt. Airy community for over 20 years and, as a locally-owned and operated business, we understand the value of that community connection. We take pride in our support of our local youth teams, school groups and fellow businesses and greatly appreciate the support we've received in return over the years. The local businesses in this online directory are representative of the kinds of organizations that make Mt. Airy such a great community and we encourage our members and guests to frequent these businesses.
– Dan Strayton Owner/ General Manager
Community Sponsors
Carroll Hospital Center

200 Memorial Ave. Westminster MD 21157

Phone: (410) 848-3000

Century of Mount Airy

Dodge, Jeep, Ram

402 Century Drive Mount Airy, MD 21771

Phone: (877) 840-5154

Chiropractic First Family Wellness Center

603 East Ridgeville Blvd. Mount Airy, MD 21771

Phone: (301) 829-4040

Classic Exteriors Inc.

Phone: (410) 635-6500

10% off for Health Unlimited Members | MHIC #17117

Platinum Travel Associates

Vacation Specialists

Jeannette Lampron
j.lampron@cruiseone.com
(301) 325-3600

Kim Dibuono
k.dibuono@cruisone.com
(949)307-4798

The Law Offices of Scott Alan Morrison, P.A.

141 W Patrick St, Frederick, MD 21701/

Phone: (301) 694-6262
Fax: 301-668-8884

 

Arnell Caris

Certified Health Coach

Phone:  (301) 305-2390.

Email:  arnell.caris@gmail

Mt. Airy Children's Dental Associates

David M. Hasson, D.M.D, Allison B. Green, D.D.S

Dr. Michael Virts and Stuart A. Sheer, D.D.S.

602 Center Street Suite 203 Mount Airy, MD 21771

Phone: (301) 829-6588

Patapsco Bicycles

5 North Main Street Mount Airy, MD

Phone: (301) 829-5604

Email: patapscobike@gmail.com

Mt. Airy Medical Eye Center

Dr. Boaz Schwartz, O.D. Contact Lens Specialist

1001 Twin Arch Road Mount Airy, MD 21771

Phone: (301) 829-3937

Paul Clay Real Estate Consulting

Real Estate Success. Realized.

Direct: (240) 285-0644
Office: (301) 831-5600

Email: Paul@REconsultants.com

For Health Unlimited Members –

$400 pre-listing appraisal or $400 home inspection reimbursed, additional fees waived on settled transactions

Mount Airy Christian Academy

16700 Old Frederick Road Mount Airy, MD 21771

Phone: (410) 489-4321

 

Foot and Ankle SpeciAlists of the Mid-Atlantic

David J. Levine, DPM, C.Ped

Jennifer Bell, DPM

Sana Shamim, DPM

Phone: (301) 696-0818
For more information on how you can be included in this online directory and our brochure, contact Chris at help@myhealthunlimited.com or give her a call at 301-829-9730/410-795-0793.