Community Sponsors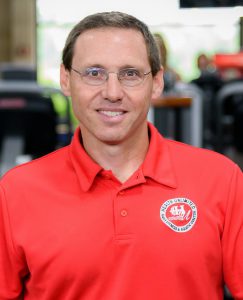 Health Unlimited has been a part of the Mt. Airy community for over 20 years and, as a locally-owned and operated business, we understand the value of that community connection. We take pride in our support of our local youth teams, school groups and fellow businesses and greatly appreciate the support we've received in return over the years. The local businesses in this online directory are representative of the kinds of organizations that make Mt. Airy such a great community and we encourage our members and guests to frequent these businesses.
– Dan Strayton Owner/ General Manager
Community Sponsors
Century of Mount Airy

Dodge, Jeep, Ram

402 Century Drive Mount Airy, MD 21771

Phone: (877) 840-5154

Chiropractic First Family Wellness Center

603 East Ridgeville Blvd. Mount Airy, MD 21771

Phone: (301) 829-4040

 
Michael McKenna & The McKenna Group
Invite us in, We bring Results!
Offices in MT AIRY | Columbia | Eldersburg
Sales, Leasing & ManagementPhone:  (301) 703-8607
Email: hello@mckennare.com
Website

Platinum Travel Associates

Vacation Specialists

Jeannette Lampron
j.lampron@dreamvacations.com
(301) 325-3600

Kim Dibuono
k.dibuono@dreamvacations.com
(949)307-4798

Visit our Website – click "Meet the Platinum Travel Team" find out more about us!

 

FMH Rehabilitation Mount Airy
Orthopedic & Sports Rehab Services

1502 South Main Street Mount Airy MD 21771

Phone: (301) 829-5880
Website

 

Shakthi Health & wellness Center

2702 Back Acre Circle Mount Airy MD 21771

Phone: (301) 703-5067
Fax: 301-703-8766
Email:  info@raowellness.com

Direct Mortgage Loans ES

Amy Wolff, Branch Manager
NMLS#149401

Phone: (443) 541-5545
Website

Mt. Airy Children's Dental Associates

David M. Hasson, D.M.D, Allison B. Green, D.D.S
Dr. Michael Virts and Stuart A. Sheer, D.D.S.

602 Center Street Suite 203 Mount Airy, MD 21771

Phone: (301) 829-6588
Website

Mt. Airy Medical Eye Center

Dr. Boaz Schwartz, O.D. Contact Lens Specialist
1001 Twin Arch Road Mount Airy, MD 21771

Phone: (301) 829-3937
Website

Paul Clay Real Estate Consulting

Real Estate Success. Realized.

Direct: (240) 285-0644
Office: (301) 831-5600

Email: Paul@REconsultants.com

For Health Unlimited Members –

$400 pre-listing appraisal or $400 home inspection reimbursed, additional fees waived on settled transactions

Mount Airy Christian Academy

16700 Old Frederick Road Mount Airy, MD 21771

Phone: (410) 489-4321
Website

 

Foot and Ankle SpeciAlists of the Mid-Atlantic

David J. Levine, DPM, C.Ped
Jennifer Bell, DPM
Sana Shamim, DPM

Phone: (301) 696-0818
Website

  

Long and Foster

Jeanette Bingaman
1512 Ridgeside Road Mount Airy, MD 21771

Phone: (877) 498-8722
Website

 

FitzGerald Financial Group

Natalie Winter – Loan Officer NMLSR# 1064956
600 Jefferson Plaza, Suite 400, Rockville, MD 20852

Phone: (410) 596-2124   OFFICE: 240-403-1863
Email:  Natalie.Winter@FitzGeraldFinancial.net

 

Capital Womens Care, Frederick OB/GYN

61 Thomas Johnson Drive Frederick, MD 21702

Phone: (301) 663 6171
Website

 

Transformed Med Spa of Frederick

61 Thomas Johnson Drive Suite B Frederick, MD 21702

Phone: 240-389-9381
Website
For more information on how you can be included in this online directory and our brochure, contact Chris at help@myhealthunlimited.com or give her a call at 301-829-9730/410-795-0793.