USA Swim Team
Fox Swimming at Health Unlimited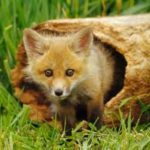 Health Unlimited is proud to announce that Fox Swimming will be taking over all competitive swimming at Health Unlimited.
Rob Fox is a four-time Frederick County High School coach of the year and is in his 15th year of coaching in Maryland Swimming including stints with Frederick Area Swim Team (FAST) and his own Fox Swim Club. His club has twice been named "Rising Club of the Year" by Maryland Swimming, is currently pursuing its recognition as a Level 3 club and, most recently, added a site in New Oxford, PA to complement its Frederick area location. Rob graduated from the University of Maryland where he was a four-time varsity letter earner and captain of the swim team. He lives with his wife and two children in Frederick.
If you are interested in joining a USA Swim Team in Mount Airy check out Fox Swimming
Not Ready for Competitive Swimming?
There are plenty of other options at Health Unlimited for swimmer who are not ready for competitive swimming.
Swimmers can choose from our "Be a Swimmer" lessons program, Swim Clinic or Hurricanes Noncompetitive Team.