Youth Circuit Class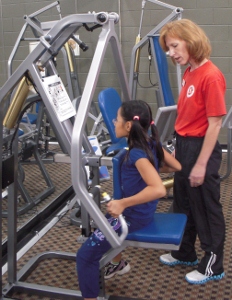 This class is led by one of Health Unlimited's personal trainers and is exclusively for kids 10-15 years old and utilizes "The Circuit's" strength training equipment. Kids are introduced to elements of strength training; resistance, repetition, form and safety as they move through an entire body workout.
As kids demonstrate proficiency with the Circuit equipment, they are then challenged with other types of exercises incorporating both strength and cardiovascular exercises.
Youth Circuit Class Will Be Returning Soon. Check Back for More Information.