Caught Being Healthy
We want to hear from you!
Do you have a friend or family member who has reached a health or fitness goal that you would like Health Unlimited to recognize?
Nominate them below for our "Caught Being Healthy"  program.  If we choose them we will contact them and confirm they would like to be a part of the program and then we will recognize their accomplishment on our website and your friend will receive a coveted "Caught Being Healthy" t-shirt.
What kind of accomplishments are we looking for?
It can really be anything that was important to the person.
Completing their first Marathon or even their first 5K
Setting a world record in lifting or just personal best
Losing 30 pounds or just that last 5 pounds that they were working so hard for.
See below for just a few of the great Caught Being Healthy stories we have heard so far.
Nominate Someone Below:
Who We Have Caught So Far –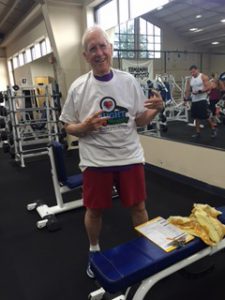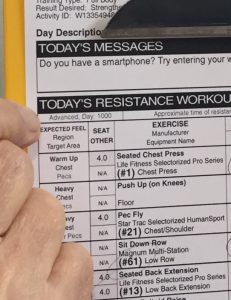 Scott W.
Scott W. is a long time member who had been going up and down with his weight loss.
He decided to try the free 4 week Trial of ActivTrax and now 1000 workouts later, he is maintaining his weight loss and more motivated to keep working out consistently.  Congratulations Scott!!  1000 workouts that are different each time and making a difference in your motivation, fitness and weight maintenance.
Deb S.
Deb S. has been a member for over 2 years and after using Activtrax has lost 9 pounds, re-distributed her weight and is stronger.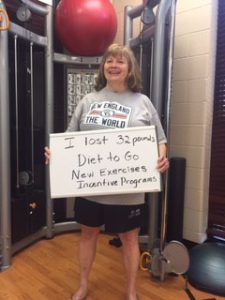 Liz S
Liz S. has been a member for over 2 years.
With a variety of exercises offered at the club, Diet to Go and our new member incentive program, Commit to Be Fit, Liz lost 32 pounds.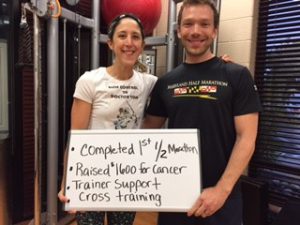 David and Sarah J.
David and Sarah J. have been members since 2014.
They prepared for their first half marathon at Health Unlimited. Their free fitness training sessions helped them with techniques for the race. Cross training with a variety of exercises from the trainer helped them complete the race. They raised over $1600 for cancer research, a cause that is very dear to their hearts.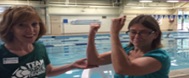 Karen W.
Karen W. has been a member since 2009.
She loves the variety of exercises and workouts through our land based group fitness classes.  Joint problems forced her to seek a "plan B".  The pool at Health Unlimited allowed her to continue to build her strength and tone.  She toned so much that her coworkers nominated her to be the "arm model" for a publication.  Karen is so much stronger and looking good!!