Noncompetitive Team/Clinics
For those swimmers who have advanced passed our "Be a Swimmer" swim lesson program and are looking to continue swimming we offer a number of options.  Swimmers can choose to join one of our swim clinics or our noncompetitive team.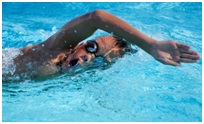 Health Unlimited Team coaches will be coaching weekday and weekend swim clinics designed to master the basic mechanics of all 4 strokes, and build endurance for longer swim practices in an atmosphere that is supportive and motivating. It is a short-term commitment with each session set at 6 weeks in length. You can register for multiple session's, as well as register for a combination of weekday and Sunday swim clinic for an added practice day each week.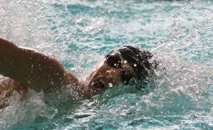 Our Team swimming programs are designed to create the swim team experience without the pressure of competition. Our coaches focus on stroke development to the nationally legal swimming standards, including starts, dives, and turns. It is a longer-term commitment with the swim season running from September to March 2019. "Spring Into Summer" swim clinic begins March 25th (for 7 weeks) to gear up for the summer swim season. All team swimmers are eligible to register in February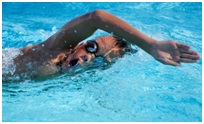 This is designed for teen swimmers (ages 13-17yrs) who are looking to continue swimming into the fall and winter, as well as for those gearing up for the high school swim season.
HU Coaching Staff:
The Hurricanes coaching staff consists of USS and ASCA certified coaches dedicated to developing each individual athlete to his/her maximum potential in a motivating and fun team environment.
Coaches Kathy Capron, Karen Heinz, Michele Firlie, Sheila Marino, Brooke St. Martin
Pools serving Frederick County
Pools in Carroll County
Pools serving Howard County